Who is Adi Pineapple?
Experienced Fast Growth Executive with a track record of creating solutions for complex business problems at both Fortune 500 and start-up organizations in domestic and global markets. Skilled in Digital Strategy & Community Development, Revenue & Profit Growth, Web Design, UX / UI Design Optimization, National & International Expansion, Guerrilla Marketing and Growth Hacking. Culturally intuitive, having traveled through, worked and lived in 48 countries across six continents. Key differentiators include unparalleled energy and passion, balanced with a meticulous and resourceful work ethic.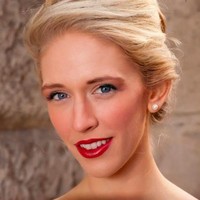 Adi is a reliable, passionate and innovative growth hacker. In her time with GaltGrid, she not only developed the marketing plan and helped with investor relations, she also helped develop the team and the company. Through her insight and experience, Adi helped every person on the team grow and be as productive as possible. Despite the eventual failure of the company, Adi worked hard and helped in every way she could; even when morale was at its lowest. GaltGrid would not have gotten as far without her ability to grow companies, people and plans – as well as her ability to execute. Adi is a valuable asset to any company looking to learn and build.
Co-Founder, GaltGrid