In one sentence: I have worked as a growth hacker (focused mainly on new venture development) since 2009.
Here's "my story" for those who want to know it…
When I was in college the 2008 recession hit. My parents followed the advice of a business consultant and friend. This "friend" used their faith in him to funnel ALL of their assets (from money & office equipment to the family heirlooms & their house) into his own coffers.  At this time, I was studying to complete my Bachelor's Degree in Medicinal & Biological Chemistry.
In response to the recession, many of my friends began creating side hustles to pay their way through college degrees that were no longer affordable for their own parents to shoulder.  I did not realize how much valuable knowledge I had accumulated growing up with two small business owners for parents, until I saved my new boss (of the startup I worked at nights & weekends) from intellectual property theft. After this, I quickly promoted from "intern" to sitting at her right hand through every meeting, event and negotiation; friends from the university dorms began to ask for help with growing their own startups.  What started as an after-school internship, turned out to be the launch pad for my life-long career in marketing.
Shortly after I graduated from University, my startup experience led me to be hired to run an Apple SIS in northern Italy.  It was there that I successfully doubled sales within one year without increasing the marketing budget by so much as $1. This lead the head of Europe to replicate my strategy throughout all of our other European locations, which resulted in IE Business School accepting my application to pursue my MBA at their gorgeous campus in Madrid, Spain.
While at IE Business School, I secured one of four coveted positions as a Venture Network Fellow and that whirlwind experience turned my natural knack for marketing into a super power you can read about below…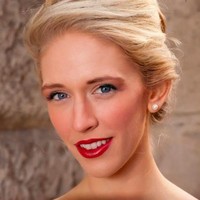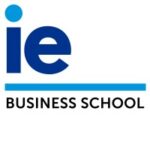 IE Business School
Venture Lab Alumni Board Member
—
IE's Virtual Venture Lab is a 9 week acceleration program designed to support early-stage companies leveraging IE Business School's methodologies in mentorship and expertise in international business. The program is specifically designed for founders with international aspirations.
I currently work on and at ....
Here are a few nice things people have said about working with me