What did you want to be when you were a child? When I was 8 my life was fully planned out for me. Like my father, grandfather, uncle & cousin I would study architecture and join the family business as a third generation commercial architect.
At the age of 19 my father had been requested, by name, by GAP to design their new building on a main highway just outside of NYC. To say I had big shoes to fill would be a massive understatement. I began attending board meetings and visiting construction sites with my father before my tenth birthday.
Then the housing crisis hit. When I entered my junior year of high school and it was time for me to begin applying to colleges the housing crisis had already hit the commercial real estate development space and my father, told me that I could study anything but architecture. So I joined the journey that so many my age follow, and began visiting different types of schools, completely unsure of what I would study and where I would end up.
To give me a little bit of motivation, my grandfather changed the conditions of my trust fund. In order to use it to pay for my tuition, I had to I study medicine, law or business at a school that my mother chose. My mother loved Palm Beach and that is how I ended up so far from NYC, the epicenter of my life.
As I met the students who had chosen each of the three majors I was to choose from, it became clear to me that those studying biochemistry were my tribe. They could've had the "work hard, play harder" mantra tattooed on their bodies. They were intelligent, fit, focused and loved to have fun while also prioritizing their health, which was rare for a group of teens tasting freedom for the first time.
When the recession hit, the money that was supposed to be paying for my tuition, room and board was all in bank stocks, which became worthless overnight.
I had to make a decision. I had to either drop out, or work four different odd jobs to fund my final years of school.
I worked in a biochem lab, tutored, babysat and waitressed. Then my mentor handed me a flyer that would change my life forever.
As she slid the flyer across her desk she said, "You need to get over your irrational fear of building friendships with women." The flyer was requesting volunteers for a fashion show. As a third generation model, raised in the suburbs of NYC I had a bit of experience on my side when it came time for the interview.
By the day of the fashion show, I had built a relationship with the founder and I was her default model. As a retired professional ballerina, I had the exact figure that she was looking for and she would make her dresses on me instead of a mannequin. This way, if a model dropped out, she knew I could jump in and walk the runway as many times as was needed.
Remember when I told you that I started attending meetings with my father before the age of 10? Well, I would use the time  that she spent making dresses on me, to talk about the business side of things and pitch my ideas. She loved it and started taking business meetings while she made dresses, so we could hit two birds with one stone. Over time, I got to learn more about her strategic partners and prospective investors.
What the members of these meetings didn't know is that I came from the suburbs of NYC where children, have "street smarts" (aka hyper vigilance) baked into them from an early age. While they were focused on speaking with the designer, I had the freedom to analyze their body language and tone. After each meeting, we would discuss everything.
After one such meeting I pointed out that a prospective partner appeared to be lining her up to be a victim of intellectual property theft. Less than two weeks later the CEO called to let me know that my prediction was right. When the designer stopped her attempt to steal the intellectual property, the prospective partner went manic.
After this, I was invited to every meeting, not as a silent mannequin but as a professionally dressed strategic advisor.
With this promotion, my first move was to put into place systems, so that behind the scenes, the fashion shows ran like clockwork. With timesheets & schedules for everyone from the makeup artists to the body guards. While I streamlined processes and focused on protecting Kirsten from more bad actors, she was able to focus on providing incredible work for larger and larger strategic partners, until we landed projects with Disney and Target.
Little did I know that one flyer, one modeling gig, one intervention, would turn my life in a completely different direction.
After this, Kirsten made sure that news of my early successes, spread across our university campus like wildfire. Before long all of Kirsten's friends had circulated the story of how I helped her to not only save her business from intellectual property theft, but to streamline the processes, and grow it into the vision, she had dreamed of.
To this day, I love opportunities to work with health, fitness, fashion & luxury brands.
This startup success led me to be the one selected to run an Apple SIS in northern Italy. After I successfully doubled sales within one year, the Regional Head (of Western Europe) flew to Italy to see what I was doing so that he could direct his other Apple SIS managers to replicate my strategies throughout all of our European locations. This added software, luxury goods, retail, electronic goods & consumer goods startups to the list of founders calling me to help grow their businesses.
This experience led IE Business School to accept my application to pursue my MBA at their gorgeous campus in Madrid, Spain. Here I secured one of four coveted positions as a Venture Network Fellow and that whirlwind experience turned my natural knack for marketing into a super power you can read about below.
HERE are before & after shots of some of the companies that I have worked with.
If you'd like to see all of my career highlights, you can click here to read them now .
Scroll down to read testimonials from those who have worked with me.
As of now, the fastest I have grown a company is from "idea on paper", to $108,757,750 in sales within four years. By its seventh year, this company closed more than a quarter billion in sales.


A few of the biggest names I've worked with include: Porsche, Whole Foods, Target, Disney & Apple.


My hobbies include: international travel, sailing, skiing, surfing, classical ballet, neurobiology & biohacking.
Here are a few other things about me:
Thanks to endless hours of obsessively studying & testing new marketing ideas, I now have a solid track record of creating revenue generating marketing solutions for both Fortune 500s and start-ups across the US, LatAm & Europe.
I have a bachelor's degree in Medicinal & Biological Chemistry from PBAU & an MBA from IE Business School. This is probably why I view marketing a bit differently & solve problems in ways that others don't think of.
I am a retired professional athlete & retired international model.
I am the President of Molo9 Incorporated. It is a marketing tool used by 1000s of marketers & agencies across 59 countries.
I have worked as a revenue marketer (aka: hyper-growth strategist, growth hacker, organic marketer)since 2009.
I collect philosophy books from the 1800's & children's books (from the 1990s).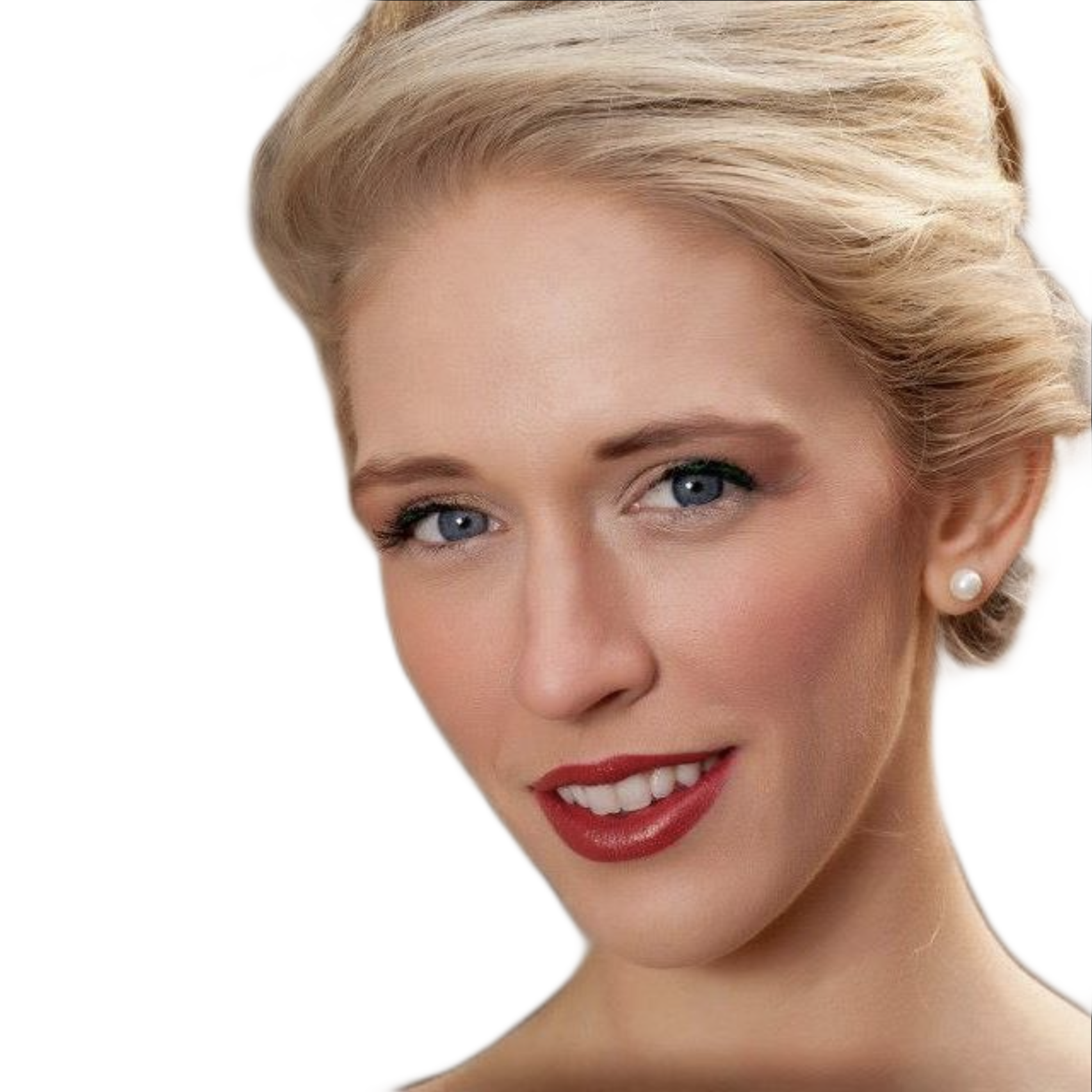 People usually start with THE Ultimate Growth Checklist. Let me know where to send your copy:
Testimonials
& Tales of the Making Marketing Magic

Adi is consistently using new growth hacks before 99% of the population knows they exist. She leverages new developments, tools and strategies, six to eighteen months before they appear in the 'top 5 things to know' Medium articles written by 'cutting-edge' digital marketing gurus.
Asher Breverman
Product Director, MySpine
2009-2011
I managed operations and two teams through the rapid growth phase for a guerrilla marketing company. We worked with: Porsche, Whole Foods, Target & Disney.
During this time, I worked closely with CEO to grow promotional productions by 146%.
2012-2013
From mid 2012-2013 I worked as the Apple Sales Rep at an Apple SIS in Vicenza, Italy. Here I implemented a guerrilla marketing strategy, social media strategy and sales force incentive plan that lead sales to double within 12 months. Due to this success, my strategies were replicated across all Apple SIS-locations throughout Western Europe.
2014
In 2014 I leveraged my connections & reputation as an international model, to create a hype campaign that lead a luxury fashion store to sell 40% of it's inventory opening day.
2015-Part 1
In 2015 I was awarded the highly sought after Venture Network Fellowship and earned my International MBA at IE Business School.
2015 – Part 2
In 2015 I didn't sleep…just kidding, #bnr because this year I also used everything I learned at IE, to help my Mom's newest Real Estate Group to close more than $13,000,000 in sales.
2016
In 2016 I helped a brand new Spanish fashion startup to increase sales by 4300% & expand internationally in less than nine weeks.
Then I helped a Silicon Valley based "hacker house" to reach maximum capacity in less than three months.
2017
In 2017 the CEO of an alternative energy company that I had completed a marketing strategy for, asked me to co-found a startup called The Million Dollar Pineapple.
2018
In 2018 my co-founder left after we experienced a series of brutal cyber security attacks. I flew to Israel to learn how to never let this happen again, then I grew my team to 50 contractors in time zone.
This year I also helped the Coastal Living Real Estate Group close more than $39,000,000 in sales.
2019
In 2019 I launched a podcast whose audience quickly expanded to 36 countries.
I also helped to grow my mother's startup to more than $108,000,000 in total sales (we talk about this experience on the 9×90™ podcast).
2020
In September 2020 I published 5 of my playbooks to a Molo9.com.
More than 300 people subscribed to Molo9™ within 6 weeks.
2021 – Present
I learned a few computer programming languages and launched Molo9's™ software & project portal
People usually start with THE Ultimate Growth Checklist. Let me know where to send your copy:

The Ultimate Guide to Growth Hacking is coming soon…
Meet the marketers behind the greatest achievements of this decade.
This book contains first-hand accounts and use cases from Fortune 1000 marketers
& startup founders whose companies have grown to more than $100,000,000 USD using
the same projects you learn in this book. 

Would you like to receive an email when it launches?
Schedule your next meeting with Adi Soozin now.
BONUS: 6 months of access to your own MD9™ client dashboard
After you schedule the meeting, you will be redirected to a questionnaire. The sooner you fill it in, the more time we will have to review the information to prepare for our next strategy session.
"If you need me call me. No matter where you are, no matter how far."
Unlock All of My Best Performing Strategies @ Molo9™ 
1.Put in your six key business facts,
2.Then choose your marketing goal.
3. Molo9™ will do the rest.